New
New points on the map II.
10. 12. 2021

Ovzdušie
The Slovak Hydrometeorological Institute (SHMI) is currently installing new automatic monitoring stations (AMS) in localities not yet covered by monitoring as part of the project Improving the National Air Quality Monitoring Network.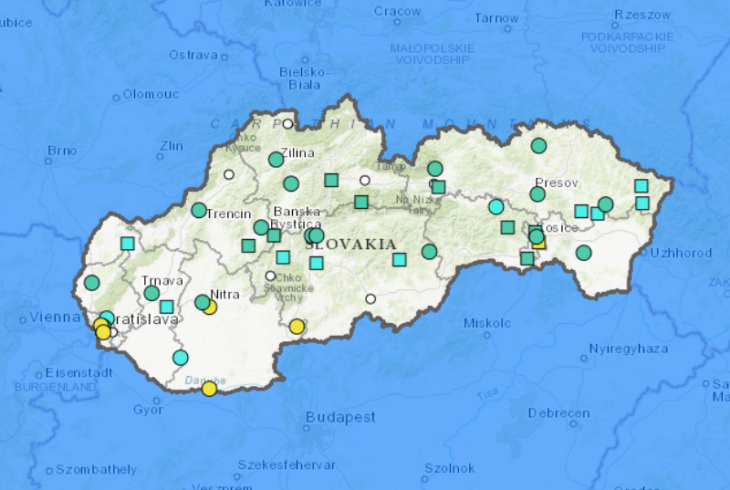 Source: dnesdycham.sk
SHMI is gradually launching air quality monitoring in 14 localities. The inhabitants of Komárno, Senec, Žarnovice and the village of Plášťovce could also observe the new stationary AMS. In the capital city of Bratislava, another monitoring station has been added in the Rača district. At the end of 2020 and the beginning of 2021, stations were added in Pezinok, Sered, Bardejov and Trebišov. Additional monitoring stations should be added in Liptovský Mikuláš, Lučenec, Oščadnica, Poprad and Púchov.
Measured values from newly installed monitoring stations are available on the SHMI website and are also added on the map on web application www.dnesdycham.sk
Within the LIFE IP – Air Quality Improvement project, the monitoring of the effects of measures to improve air quality in areas with deteriorated air quality is ensured through indicative monitoring of air quality with the help of SHMI mobile stations.
Share: