New
Ministry of Environment of the Slovak Republic launched LIFE IP – Air Quality Improvement project
01. 22. 2020

Ovzdušie
Slovak project on air quality improvement has received funding from the LIFE Programme of the European Union. The action plan was presented at the kick-off meeting, with the attendance of project partners and the State Secretary Mr. Norbert Kurilla,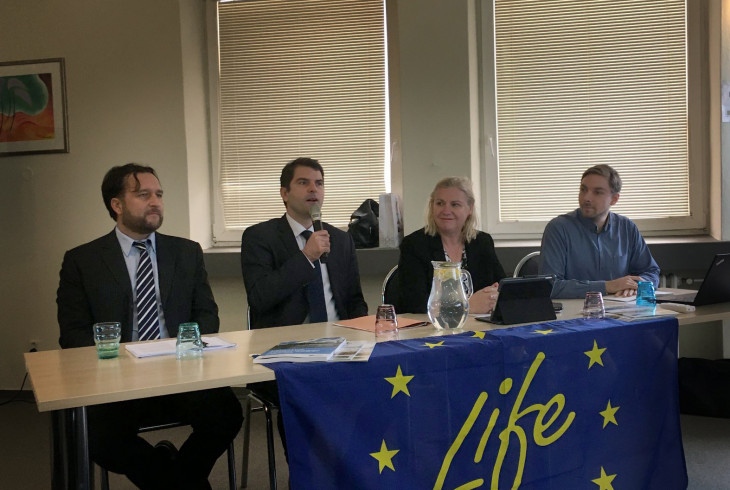 Source: MŽP SR
Ministry of Environment of the Slovak Republic together with Slovak Environment Agency, self-governing regions (Banská Bystrica, Trenčín, Trnava, Žilina, Prešov, Košice), Slovak Hydrometeorological Institute, PEDAL Consulting and Technical University Ostrava has committed to improve the air quality in Slovakia.
LIFE IP – Air Quality Improvement project (full title: Enhancing the implementation of Air Quality Management Plans in Slovakia by strengthening capacities and competencies of regional and local authorities and promoting air quality measures) aims at implementation of specific air quality improvement measures while also supporting educational, communication and monitoring partner activities in the field of air quality and air protection.
The main objective of the project is to support effective air quality management in order to improve the air quality and reduce the exposure of population to harmful impacts of air pollutants.
The total budget of the project is EUR 15 000 000, with the EU contribution of EUR 9 000 000.
The project, divided into four phases, will last eight years (2020-2027).
 
Share: