New
Introducing national network of air quality managers
09. 02. 2020

Nezaradené
Meet the team ready to improve the air quality in Slovakia. Air Quality Manager positions were established to strengthen capacities and competencies of regional and local authorities and enhance the implementation of Air Quality Management Plans.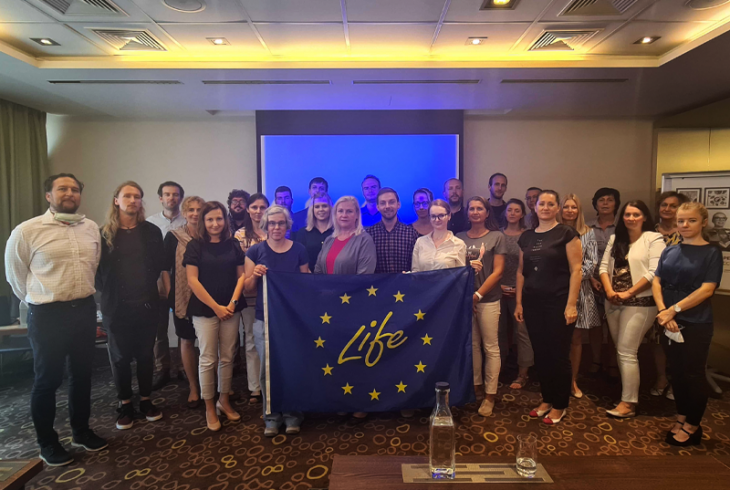 Source: MŽP SR
Air Quality Managers (AQM) are assigned to regions in order to provide professional counselling to regional and local government. The aim of the capacity increase is to improve the application of measures to improve the air quality in regions. AQM will help plan and support the air quality measures, monitor the fulfilment of measures and provide information on available financial resources assigned for air quality measures. Thanks to educational programs and communication campaigns the LIFE IP – Air Quality Improvement project aims to raise public awareness in air quality issues.
Air Quality Managers are employed at state and regional, self-governing level within the Ministry of Environment of the Slovak Republic, Slovak Environment Agency and self-governing regions (Banská Bystrica, Trenčín, Trnava, Žilina, Prešov, Košice). The aim of the Ministry of Environment of the Slovak Republic is to apply regional knowledge and experience when solving local air pollution issues.

For more information, visit the Air Quality Managers site: https://populair.sk/en/air-quality-managers
Share: